Last February my friend Shereen Sun, who besides being a Business Coach is also an artist, told me about this trip she was planning to do to Costa Rica to paint some mural in a low-income community. As soon as I heard her plans a voice inside of me went "This is awesome! I want to join". I suggested she do it in Panama instead, and soon we were planning and working to make this ambitious project happen.
We put together this Women Empowerment Full-Day at the Center Las Claras, a school for teenage mothers built by the Voces Vitales Foundation. In this center, a group of fifty girls -who are actually transitioning their way into womanhood- complete the last two years of high school with a curriculum focused on commerce and management that prepares them for the labor market.
Additionally, they learn how to become responsible and autonomous mothers and take proper care of their babies. I was truly amazed by the level of commitment this girls have: many of them wake up at 3am so they're able to be at their first class at 7:30am, babies fed and cleaned. They are a powerful example of how strong motivation can be and how much it can influence our actions: they are all determined to build a better future for themselves but mostly for their babies.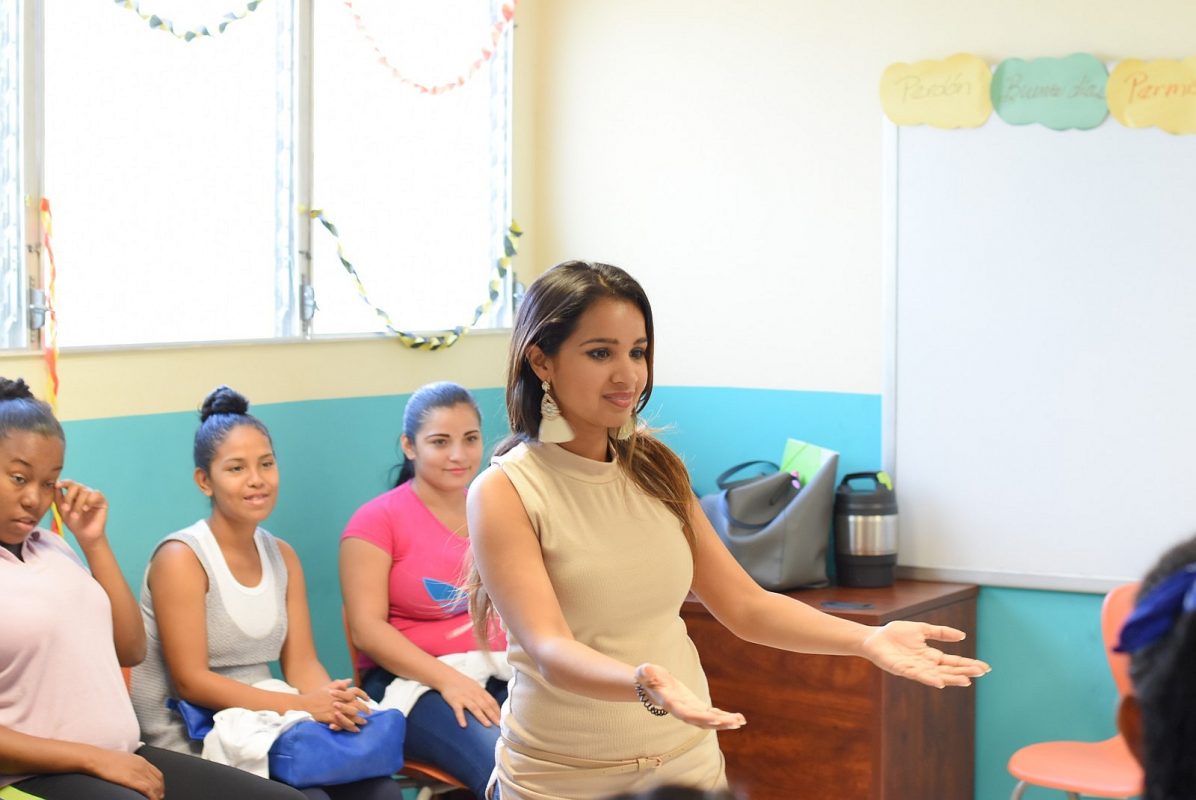 The main purpose of the event was to paint a mural collectively and focus on reinforcing their creative power through the act of painting. This activity was led by Shereen, who showed them some techniques on painting but mostly worked on helping them understand that they are capable of changing their circumstances and create the lives they want.
Simultaneously, I did a series of clearing sessions where we focused on shifting their limiting beliefs around self-confidence and self-love. They shared with us their main fears, blocks and challenges, as well as their dreams and ambitions. The last section of the circuit was led by my team member Andrea, who held a workshop on goal-setting and taught them how to make an action plan and make their goals more attainable.
It all turned out beautiful, much more than I expected.
Why didn't I hesitate to join Shereen in such an challenging project? Simple: I'm a firm believer of the power of giving back.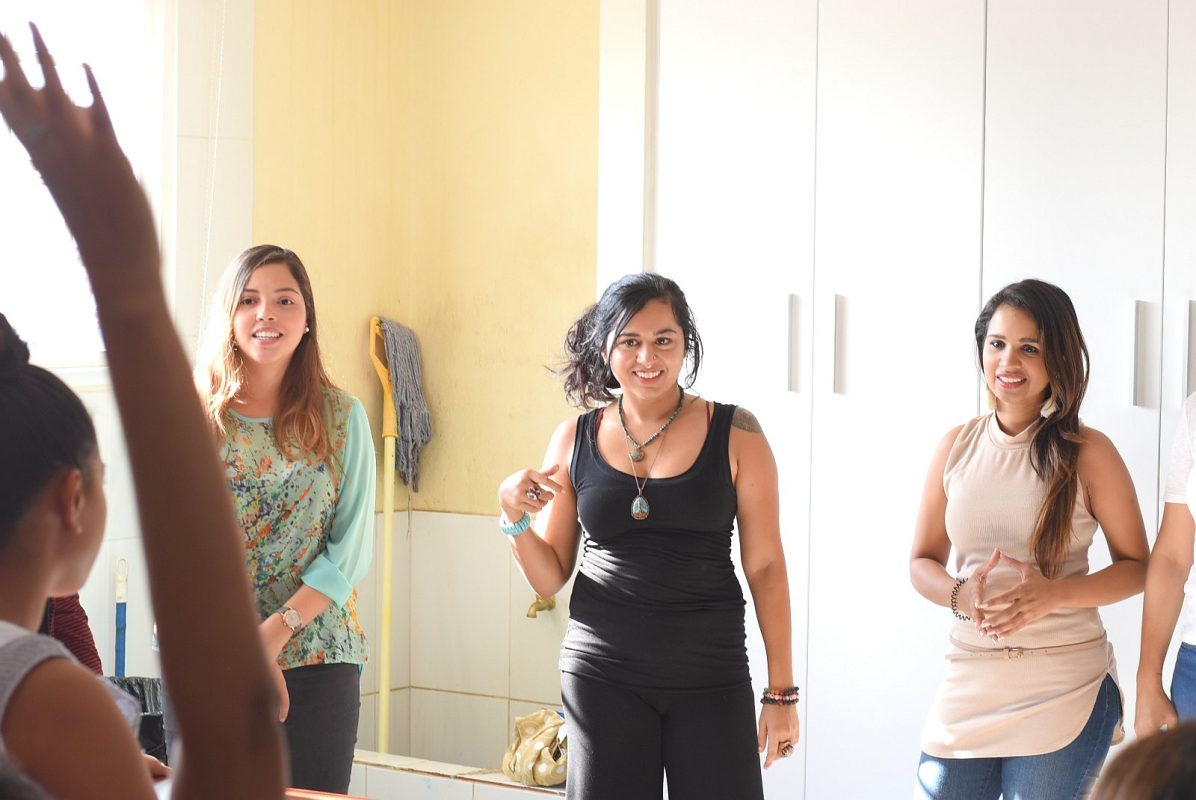 Giving back in a regular way was among my top resolutions for this year, for both personal and business reasons. If you've ever done something good for someone without expecting anything in return (and I'm sure you have) you know what I'm talking about. It just feels great to be responsible for making someone else happy.
However, today I want to share with you how giving back can help your business too.
Companies that are involved with improving the community distinguish themselves from the rest by becoming more human and generous in the eyes of their clients. There are studies that prove how more and more people are now considering whether a company is socially responsible when deciding where to buy and whom to hire. This means that if a person is assessing two or more options, most probably that they'll end up hiring the company that 1) has any sort of give back program and 2) shares values that are important to them.
Giving back can boost your business by improving its image and differentiating it from the competition. It is also a great way to partner up with strategic allies who share your vision and can give your company good exposure. It can also be a great way to test your offer in a new audience if, for example, what you give back is your service.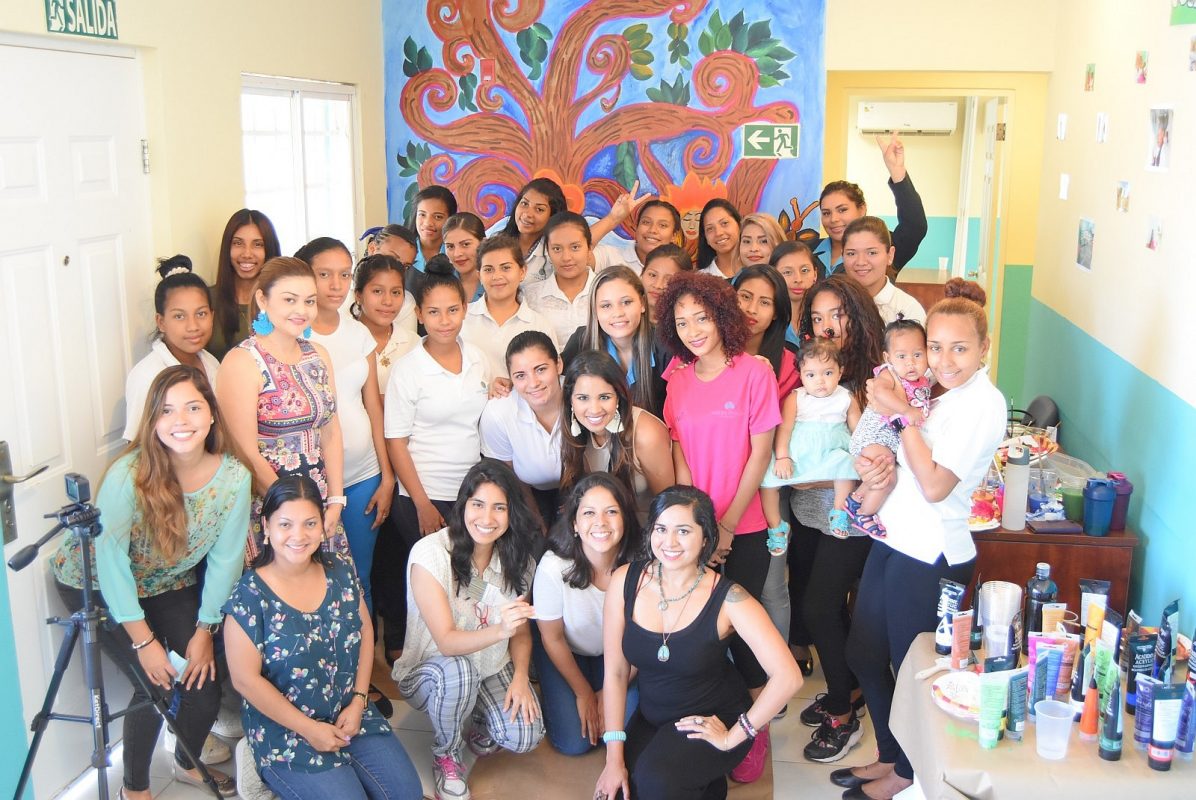 Here are some ways in which you can start implementing giving back in your business:
Share something you already sell
Whether your offer is a service or a product, you can share it with people who need it but can't afford it. If it's a product, you can directly give away a part of your stock. If it's a service, like my case, you can gather up groups of people and deliver the service for free. This will only take a small part of your time.
Commit to donate a part of your profits to a good cause that's important to you and aligned with your business' mission and values. It doesn't have to be a big percentage that poses a sacrifice to you, what's important is that whatever you commit to give away you fulfill.
You can contribute greatly to the development of any community by teaching what you already know. Whether it's cooking, making shoes or coaching, it doesn't matter. There are many people who would love to learn more about what you do.
No matter which way you choose to incorporate a giving back program into your business, make sure you track the impact and share it with your audience. Let them know what you are doing and get them inspired. You'll see how some of them will even want to join you in helping others.
MORE PHOTOS IN MY FACEBOOK PAGE